Revival of two economies post COVID-19 trade preparedness: Spotlight on CECPA Mauritius-India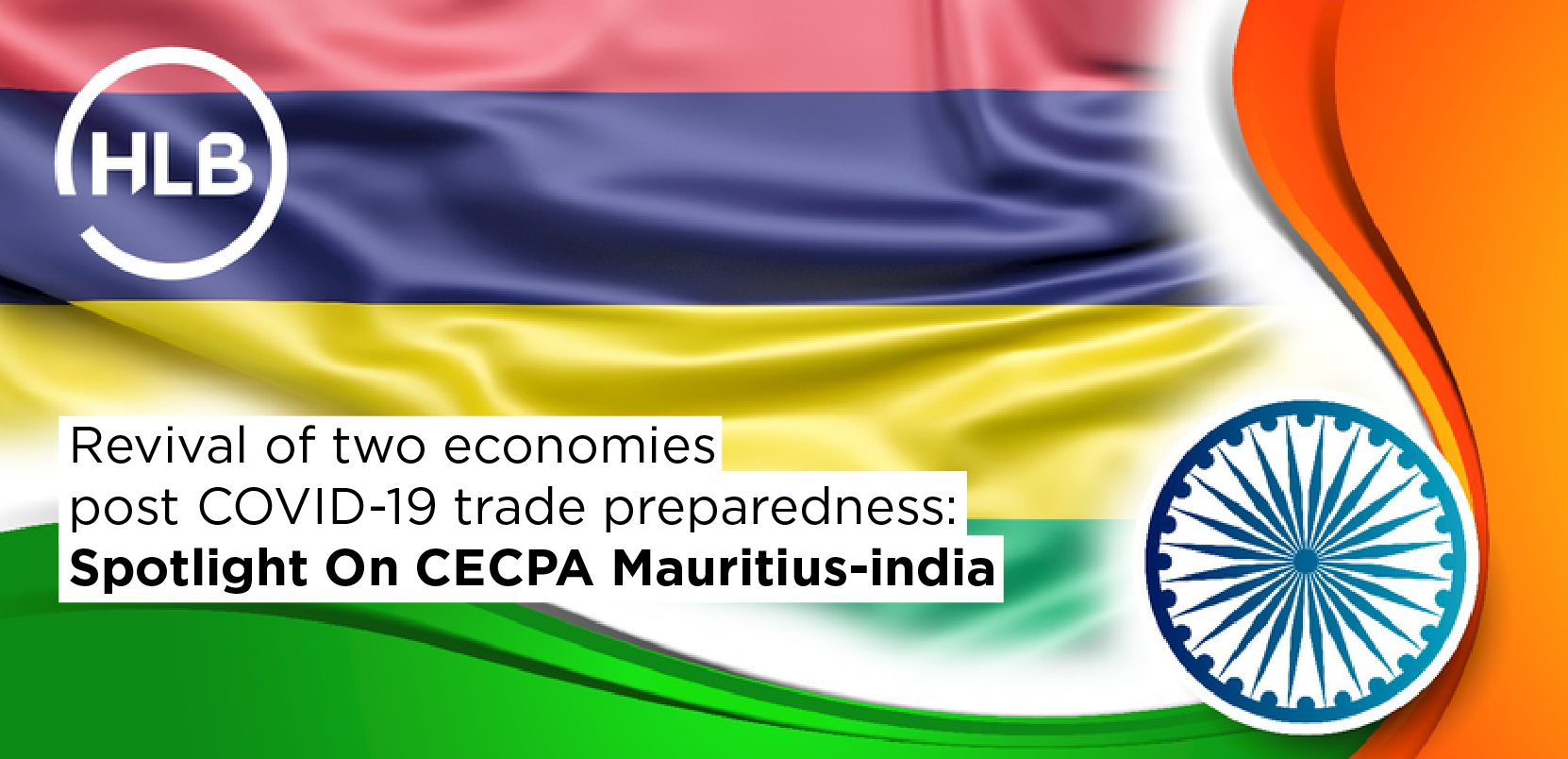 ---
The Comprehensive Economic Cooperation and Partnership Agreement ("CECPA") which came into force as from 1st April 2021 is an unprecedented trade agreement signed by India with a country in continental Africa, Mauritius. CECPA Mauritius-India is a significant milestone in the trade growth and economic leveraging of the two countries and a positive leap in the overall economic development of the global marketplace.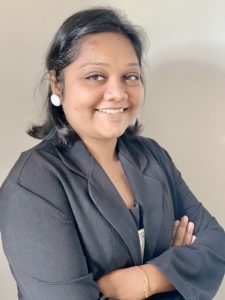 By Dinusha Lakmini Gokool
Legal & Compliance Executive
HLB Risk & Compliance Consultancy Ltd
Objectives of the Agreement
The Agreement encourages exploitation of trade opportunities of both Mauritius and India through Trade in Goods, Trade in Services and Movement of Natural Persons, etc.
The key point to be noted is that the Agreement aims to facilitate the exchange of skilled labour and qualified professionals between the two countries and more specifically review their visa and stay requirements.
CECPA places Mauritius as a trade haven and a launch pad for Indian investors and businessmen who wish to establish themselves in the African market and thus avail themselves of an array of trade opportunities arising out of the agreement.
Furthermore, as a preferential transit investment hub for Indian investors and expatriates, Mauritius opens an investment facilitation pathway to the regional African treaties such as SADC and eventually tap the global export/import trade in goods worth USD 324 billion offered to member states under COMESA.
Taking a broad view of the multitude of incentives provided under CECPA, as a transit investment platform in view of promoting Indian investments, Mauritius emerges at the winning end of any joint venture between India and a third country.
Key Highlights of the Agreement
CECPA highlights four key elements, namely Trade in Goods, Trade in Services, and Technical Barriers to Trade (TBT) and Trade Remedies.
A. Trade in Goods
Beneficial to Mauritius: Mauritius will benefit from preferential market access into India for its 615 products (Duty free access on 376 products, Reduced duties on 127 products and Tariff Rate Quotas on 112 products), including frozen fish, special sugar, biscuits, fresh fruits, juices, mineral water, beer, alcoholic drinks, soaps, bags, medical and surgical equipment, and apparel.
Beneficial to India: Mauritius will provide preferential access on 310 products, with Tariff Rate Quotas on 88 products such as spices, tea, plastic articles, wooden furniture, parts of motor vehicles, amongst others.
Important note: In order to qualify for tariff preferences, potential importers and exporters  must ensure that all goods must meet the CECPA rules of origin and should be accompanied   by a Certificate of Origin/Origin declaration which can be issued by respective Government  Authorities of both countries. A Certificate of Origin (CoO) from the authorised Indian  agencies is mandatory for Indian exporters to benefit from the preferential benefits under the CECPA. Likewise, the CECPA Certificates in Mauritius will be issued by the Mauritius Revenue Authority (MRA) Customs Department.
B. Trade in Services
Beneficial to Mauritius: India has offered around 95 sub-sectors from the 11 broad services sectors, including professional services, R&D, other business services, telecommunication, environmental, health, tourism and travel-related services, recreational services and transport services.
Beneficial to India: Indian service providers will have access to around 115 sub-sectors from the 11 broad service sectors, such as professional services, computer related services, research & development, other business services, telecommunication, construction, distribution, education, environmental, financial, tourism & travel-related, recreational, yoga, audio-visual services, and transport services.
C. Technical Barriers to Trade (TBT) and Trade Remedies
A mutual cooperation between both countries in the area of standards, technical regulations and conformity assessment procedures with the objective of facilitating trade and information exchange in accordance with the decisions and recommendations of the World Trade Organisation.
D. Sanitary & Phytosanitary (SPS) measures
CECPA marks the beginning of a joint venture between India and Mauritius and cooperation for further development in the areas of animal health and plant protection, food safety and mutual recognition of sanitary and phytosanitary measures.
In the occurrence of the prevailing COVID-19 crisis, the SPS measures give an assurance and considerate assistance to both parties of the Agreement that the products of either party in view of alleviating urgent issues related to human, animal or plant life or health protection that arise or threaten to arise may be resolve at the earliest with the assistance of the relevant authorities and in compliance with relevant international criteria.
Are you considering Mauritius as a 'Hub for trade' in continental Africa? Or expanding your business using the Mauritius-India CECPA transit?
There is a plethora of investment opportunities available in Mauritius and choosing the right practice to assist you is very important. Everyone, irrespective of where they live, needs to think about their finances and good investment strategies for the future and HLB Risk & Compliance Consulting Ltd has a dedicated consortium of strategic partners which can assist you in your cross-border endeavors. Our expatriate services will take care of your personal and business moves!
Contact us at legal@hlb-mauritius.com or on +(230) 203 3900 and we'll take care of the rest.
---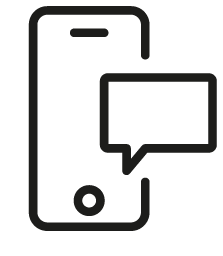 Get in touch
Whatever your question our global team will point you in the right direction