Master Class in Emotional Intelligence
Appavoo Business School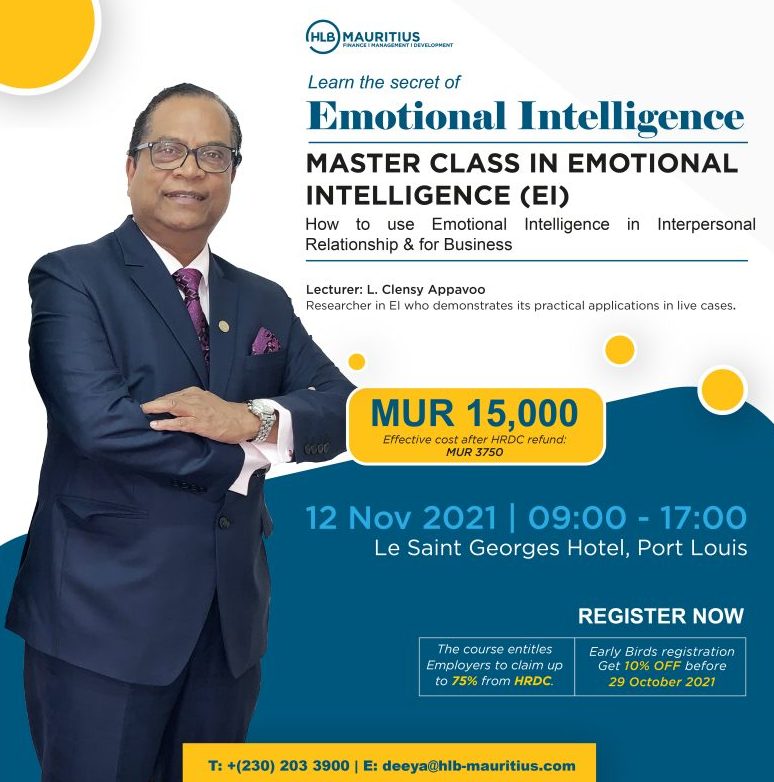 ---
This 'Master Class' targets Business Leaders and Executives. Personal and business relationship require a new catalyst to ensure effective personal development and achieving successful business results and the secret is Emotional Intelligence (EI). Participants will discover the new research findings on EI, and how it can be used in everyday life to attract positivity, success, happiness, and winning results.
Participants will understand the concept of EI, the evolution of EI, the coordination between the mind and the body and the precepts for developing EI successfully and use it in everyday life whether in personal relationship or in business dealings. The Trainer adopts a scientific approach to explain how to develop and attain the highest level of EI including brain neuroplasticity.
COURSE CONTENTS
The meaning of Emotional Intelligence
The connection between Body and Mind
Understanding the brain functions
How to rewire your brain
Do you know that your body has a second brain?
Getting control of your Emotions
The Pillars of Emotional Intelligence
Everyday routines to enhance your level of EI & getting control of personal, inter- personal relationship and application to business metrics
Case Studies of actual cases
METHODOLOGY
Exposure to research findings on Emotional Intelligence
Powerpoint presentation
Videos and EI crafting techniquesOpen class discussion and analysis of live cases
PARTICIPANTS: 
Business Leaders
Chief Executive Officers
Executives in different business sectors include Banking, Hotels, Textile Industry & Accountancy Practice and service sectors which involve human interaction..
---
The course is entitles Employers to claim up to 75% from HRDC.
Effective cost after HRDC refund: MUR 3,750
Early Birds registration get 10% DISCOUNT before 29th October 2021
---
---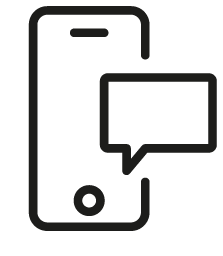 Get in touch
Whatever your question our global team will point you in the right direction