Suspicious Transactions and Practical Example of Internal & External Reporting
Appavoo Business School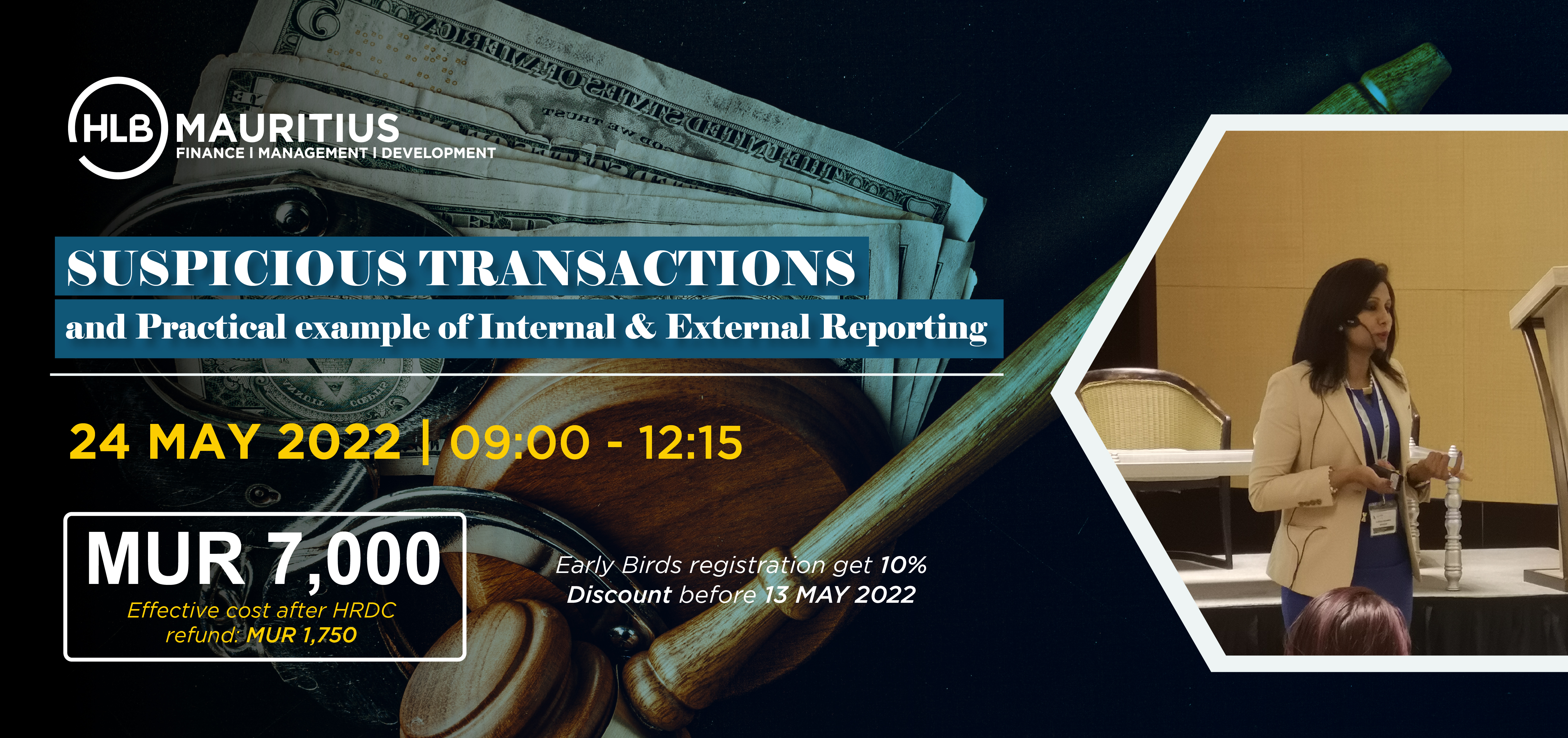 ---
Appavoo Business School is pleased to announce its upcoming corporate training on Suspicious Transaction and Practical example of Internal & External Reporting.
---
---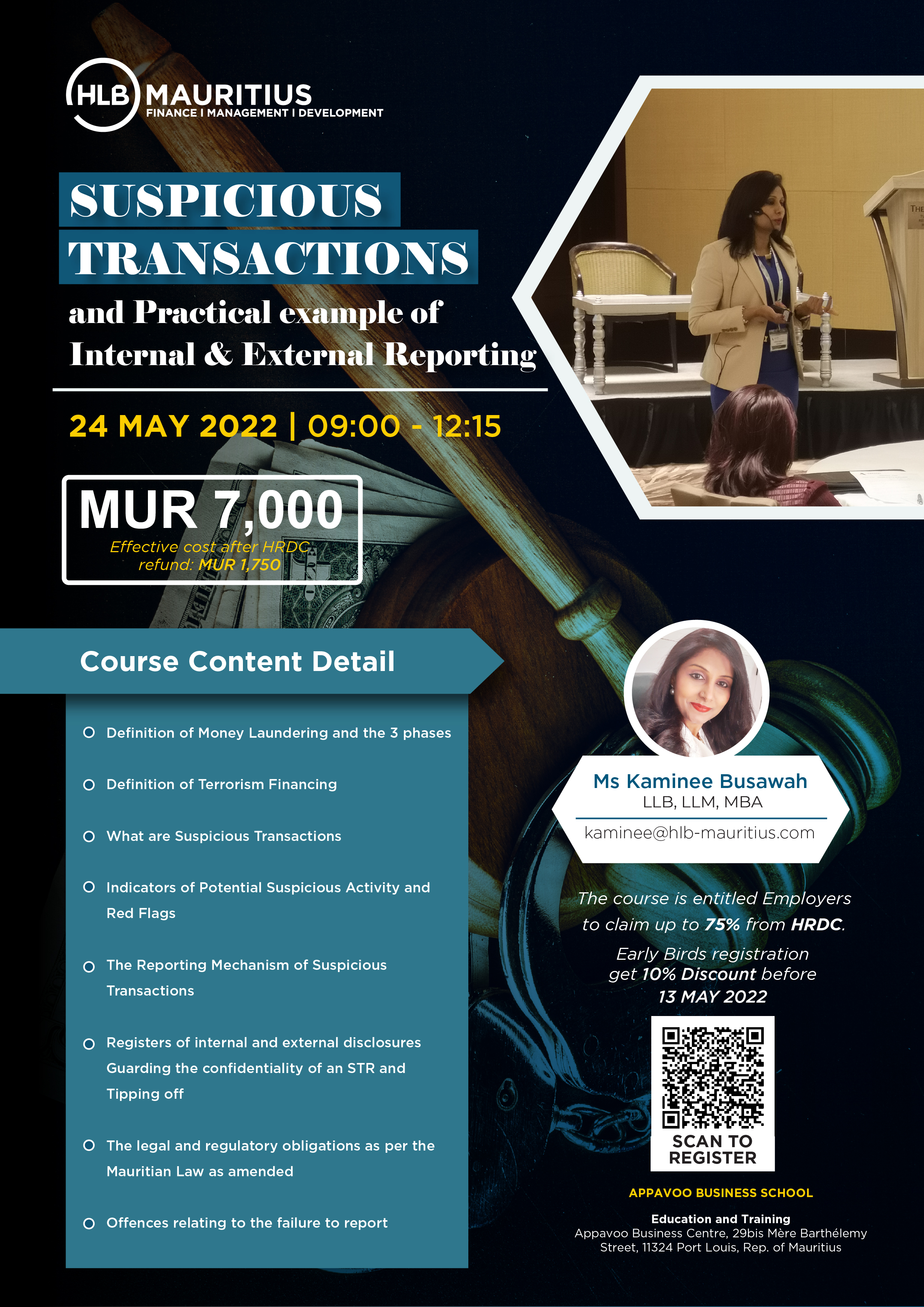 ---
---
SUSPICIOUS TRANSACTIONS
and Practical example of Internal & External Reporting
At the end of the course, participants will be fully acquainted with the definition of STR, the various scenarios of red flags and the ability to identify them. Participants should be able to understand the importance of Internal & External Reporting while fully appreciating the legal and regulatory obligations of themselves and the MLRO and the consequences of failure to report.
Profile of Participants:  
Executives from the following industries
Management Co,
Operators of Insurance Co,
Credit Unions & large corporative societies that take deposits
Gambling Houses and Casinos Operators
Real Estate Agents
Accounting Sector
Auditing Sector
Company Service Providers
Brokers sector
Other Designated Non-Financial Business or Profession (e.g Notaries)
MLROs & DMLRO
Compliance Officers
Board Members
All courses are entitled Employers to claim up to 75% from HRDC.
---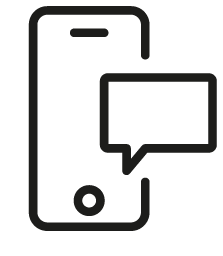 Get in touch
Whatever your question our global team will point you in the right direction